ALLEN PARISH CULTURAL CENTER
Step into Cajun Country
Visit the Veteran's Wall of Honor honoring parish heroes who fought in World War II, Vietnam, and Afghanistan. Hear all about Cajun life in the swamp from a ghostly guide in the Tee Swamp exhibit which includes our seven foot gator. Dance to Cajun, Zydeco and Swamp Pop music playing on the vintage jukebox.
Plus, you can even put on the scrub board for a photo op with the "Cajun Band." And don't miss the Coushatta Heritage exhibit that tells the history of the Coushatta Tribe of Louisiana and features the famous pine needle baskets hand woven by Coushatta artisans.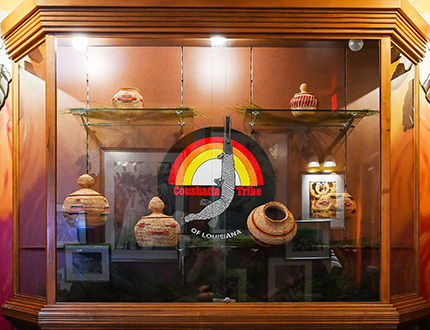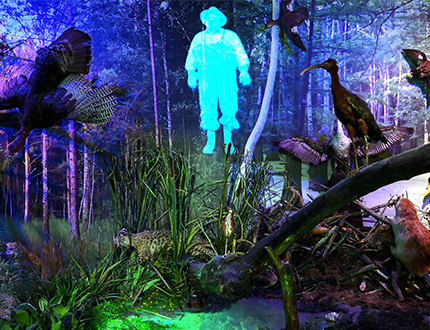 There is something for everyone. It's all in the Allen Parish Cultural Center – Don't just visit, come and experience it!
Allen Parish Cultural Center
12855 Highway 165
Kinder, LA 70648
Leatherwood Museum
202 E. 7th Ave.
Oakdale, LA 71463
For more information, call 888-639-4868.