HOW TO GET HERE
Plan your road trip today!  We are conveniently located by a few major cities and interstate highways.
Directions from Houston
Approximately 3 hours by car, 1-10, Exit 44 onto 165 N
Directions from New Orleans
Approximately 3.5 hours by car. Follow 1-10 W to LA 395, Exit 59
Directions from Alexandria
Approximately 1.5 hours by car. Follow 165 South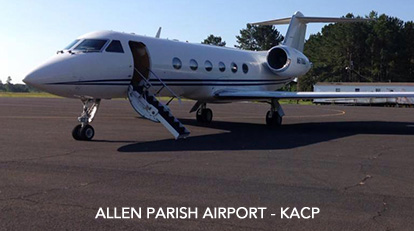 Allen Parish Airport
Located about 4 miles south of Oakdale, just off US Hwy. 165, it is convenient to the area hotels, motels, area attractions, and places to eat.  The airport is open  24 hours a day, 7 days a week.  If you would like full service or you need transportation all you need to do is call 318-215-0090 or 318-452-6001 in advance of flying into the airport.  The airport is located at 278 Airport Rd, Oakdale, LA 71463.
Name
Address
Contact
Capacity
Extended Stay Inn& Suites
12280 Hwy 165 Kinder, LA 70468
337-738-3123
61
American Inn
14734 Hwy 165 Kinder, LA 70648
337-739-2011
36
The Inn at Coushatta
12102 Hwy 165 Kinder, LA 70648
337-738-4800
800-780-7234
98
Best Western – Oakdale
12030 Hwy 165 South Oakdale, LA 71468
318-335-3155
800-780-7234
56
Black Jack Inn
12312 Hwy 165 Kinder, LA 70648
337-738-7979
844-412-2710
58
Coushatta Grand Hotel
777 Coushatta Drive Kinder, LA 70648
800-584-7263
208
Seven Clans Hotel
777 Coushatta Drive Kinder, LA 70648
800-584-7263
401
Red Shoes Rv Park & Chalets
777 Coushatta Drive Kinder, LA 70648
800-584-7263
0
Days Inn & Suites
11750 Hwy 165 Kinder, LA 70648
337-738-3381
129
Oyo Hotel
13894 Hwy 165 Kinder, LA 70468
337-738-3240
62
Kinder Inn
517 1st Avenue Kinder, LA 70468
337-738-2425
50
Crossroads Inn
201 E. 6th Ave, Corner of Hwy 165 & Hwy 26 Oberlin, LA 70655
337-639-2200
22
Greatwood Country Cabins
12330 Hwy. 165 Kinder, LA 70648
337-738-4740
877-738-4700
10
Super 8 Motel
12312 Hwy 165 Kinder, LA 70648
337-738-7979
87