Cajun Country Culinary Adventure
THE FLAVOR OF ALLEN PARISH
If southwest Louisiana is known for anything, it's our food! Experience some of the most authentic Cajun food right here in Allen Parish – Crawfish, boudin, cracklins and more!
Plan a food tour and discover hidden, under-the-radar spots right here in Allen Parish, Louisiana. Step into Cajun Country and begin your culinary adventure!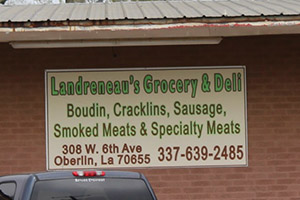 Landreneau Grocery
At this local grocery store you will find a very unique meat market and deli. Imagine some of the rarest Cajun meat finds like smoked rabbit, different flavors of boudin, stuffed chicken, ponce – pig stomach cleaned out and stuffed with smoked sausage, and so much more. There's space to dine in or grab straight from the deli and enjoy where you're staying. Don't forget to grab your favorites to take home, you won't regret it.
308 W. 6th Avenue, Oberlin, LA 70655 | 337-639-2485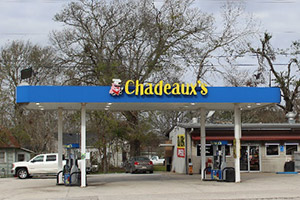 Chadeaux's Cajun Kitchen
Don't miss this convenience store with everything from fried cracklins, boudin, etouffee balls, boudin balls, and unique sausages like alligator sausage.
14440 Highway 165, Kinder, LA 70648 | 337-738-3040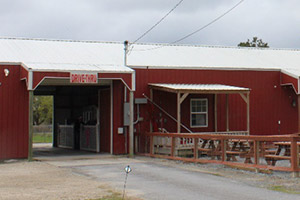 Crawfish Shack – Oberlin
Dine in or drive thru and grab authentic boiled crawfish, boiled shrimp and boiled crawfish po-boys – think of everything you would have in a boiled crawfish bucket from the corn to crawfish and fixin's in a delicious baguette.
807 W. 7th Avenue, Oberlin, LA 70655 | 337-639-2219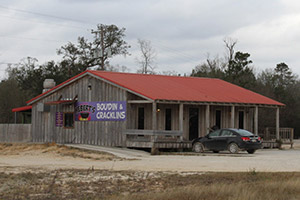 Hebert's Boudin & Cracklins
A little Cajun shop with everything from Cajun spices to pots & pans and delicious boudin and cracklins to-go.
13864 Highway 165, Kinder, LA 70648
Roy's Catfish Hut
Here you can find delicious Louisiana fried catfish and a Cajun favorite pistolettes – stuffed and fried bread roll.
14688 Highway 165, Kinder, LA 70648 | 337-738-4243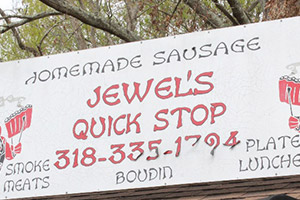 Jewel's Quick Stop
This quick stop has savory smoked sausage and a secret recipe for their boudin.
406 East Jackson Street, Oakdale, LA 71643 | 318-335-1294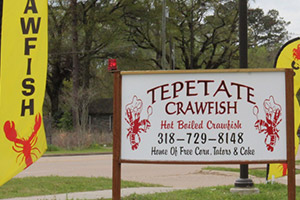 Tepetate Crawfish
Hot boiled crawfish and home of the free corn, taters and coke.
132 George Mowad Highway, Oakdale, LA 71463 | 318-729-8148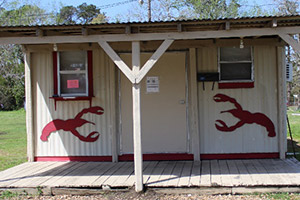 Crawfish Shack – Oakdale
This is the second Crawfish Shack location, found in Oakdale, and only available for to go.
227 Highway 165, Oakdale, LA 71463 | 318-335-5678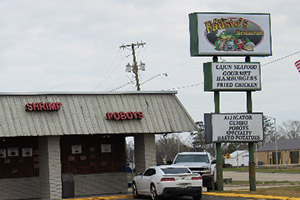 Fausto's Restaurant
At Fausto's you can find a little bit of everything from stuffed potatos to cheeseburgers, but what puts them on our Cajun list is their fried alligator, crawfish and seafood platter.
14514 Highway 165, Kinder, LA 70648 | 337-738-5676